Cigar News 2005
Copenhagen's twinkling lights and Christmas market attracted the attention of our travel reporter and amazingly he found yet another cigar shop on a futher trip to Basel
Which is more important, to be historically accurate or to sell more books? This is a question that a childrens book publisher may have been pondering when they reportedly removed a cigar from an image of Isambard Kingdom Brunel from a book cover in order for it to appeal more to schools. More thoughts on this topic at the Economist magazine.

The Lidl supermarket chain is selling a range of cigar accessories including a humidor, cutters and travel cases. When buying a humidor, look for a good seal, solid construction, no stains or blemishes on the lining and obviously consider how many cigars you wish to store. The Lidl humidors will store a decent quantity of all but the largest of cigars so are an ideal gift for a budget aficionado of cigars.
From Skynews: A woman is in court in Australia after being found at the door of an inflight aeroplane with a unlit cigarette and a lighter
Nicaragua and Honduras are the latest cigar producers to be hit by hurricanes as hurricane Beta causes flooding in several costal towns. As rains of upto 40cm (15in) deluged Central America many areas were evacuated or put on red alert.
Patrick Wintour, chief political correspondent of the Guardian newspaper looks into the latest developments in the UK smoking laws: "Patricia Hewitt to face cabinet-level battle today to win support for a ban on smoking in public places." More at Guardian online
Hurricane Wilma has been wrecking havock on Mexico's Yucatan peninsula and on one of Cuba's prime tobacco growing areas, Pinar del Rio on the western edge. Over 100,000 people have been ordered to evacuate their homes and businesses and many more have been put on alert.

Viva Cuba at the NFT is part of the World Cinema section of the London Film Festival. This quirky coming-of-age road movie shows you the landscapes and political struggles that Cuba is famous for.
Harrods is now open on Sunday for all your shopping (including cigars and accessories) needs. However, Bonds of Oxford Street is now closed.
Earlier this August, our travel reporter visited Basel, Switzerland and witnessed the yearly swim in the Rhine as well as locating the local cigar shops there and sampling local food and beers.
Three special edition cigars were made available in the shops.in July
Montecristo D Limited Edition
H Upmann Magnum 50 Limited Edition Maduro
Romeo y Julieta Petit Piramides Limited Edition
Virgin Airlines introduced a twice weekly service from London Gatwick to Havana at the end of June. Their jumbo jets (747-400) will be flying approximately 400 people per trip to the land of cigar making. It takes about 10 hours to fly there and 8 1/2 to return. Prices range from about £550 for an ecconomy ticket to over £2000 if you want upper class or want to travel on popular dates. However there will be a "sale" price dropping to £399 next month so keep an eye out for a deal.
The National Theatre takes on a Cuban theme from June to August with a photography exhibition and a new play by BAFTA Nominee Steven Knight.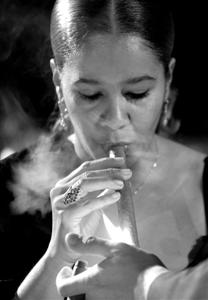 "The President of an Empty Room"
This time around, the writer of Dirty Pretty Things sets his story further a field in a vibrant Cuban cigar factory. The heart broken Miguel finds it difficult to keep his mind on work whilst he is surrounded by Flamenco dancing, bursts of opera, the arguments of his colleagues and the senior roller a proclaiming a new democracy that will turn Cuba into the next America.
"The President of an Empty Room" opens at the Cottesloe Theatre on 28th June and has both an evening and matinee performance. See the National Theatre or popular press for more details.
Later in August Steven Knight will be discussing his new play in an evening seminar also at the Cottesloe.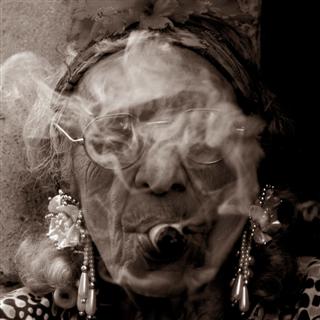 "A Good Cigar is a Smoke"
If you are not up for such a lively performance or simply want to get yourself in a Cuban mood before attending then why not visit the exhibit in the Olivier Exhibition Foyer (follow the arrows for upstairs to the Olivier Theatre). James Sparshatt has captured the blend of Spanish and African people, music, cigars and rum in this series of photos.
National Theatre, South Bank, London SE1 9PX
Information: 020 7452 3400 / www.nationaltheatre.org.uk
Nearest tube: Waterloo
Admission: Free
In May, Patricio Pena was officially recorded as the maker of the world's largest cigar. The 62.5 foot cigar was made back in January in Puerto Rico from 100 tobacco leaves.
For the international travelers there was an opportunity for a trip to Switzerland, to visit Christies Fine Wine and Cigar Aution on 15th May in Geneva.
Closer to home Dunhill of Jermyn street had a visiting cigar roller and both Maxibond and Casa Havanna had cigar tasting evenings.
Later in April saw the arival of 2 new Partagas cigars. The Serie P No. 2 a torpedo became available from the 25th.
The robusto Serie D No. 4 Reserva comes in black lacquered boxes of 20 cigars with a velvet bag to keep the box in good condition. They are a wonder to behold but at around £500 + vat they are serious purchase. Some retailers are already showcasing these cigars so you may be able to see them even if you don't have the money to invest.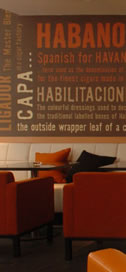 Starting April 5th Casa del Habano on Wardour Street is hosting a series of cigar tastings. On the first Tuesday of every month different cigars will be tasted.
April's selected cigar is the recently released limited edition Hoyo De Monterrey Especial. Learn more about this cigar in a relaxing environment and find out how different drinks complement this aged cigar.
The entry fee is expected to be around £40 and includes a cigar and drinks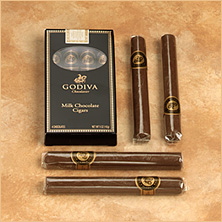 For Easter you might have been tempted to buy chocolate eggs for your loved ones. Much better would be to buy chocolate cigars. Godiva can deliver around the globe or simply visit one of their many storesin all major cities.
The Humidor at Alfred Dunhill's store on Jermyn Street was sadly closed from 14th Jan to 15th Feb. Cigars were available for purchase by appointment only.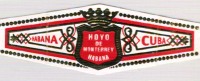 A new cigar in March is the Limited Edition cigar from Hoyo de Monterrey. The Especial is a long Robosto (140mm- 5 1/2 by 50) and all the cigar shop owners are enthusing about this cigar. A must buy.
Jan 21st Casa Del Habano on Wardour Street hosted a day of cigar tasting, rolling and education.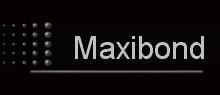 Now open in Hampstead, the Maxibond Cigar Divan, a new venue specialising in providing a cosy, social club atmosphere and offers beer, wine and an extensive range of liquors and mixed drinks. In addition, the venue sells non-alcoholic beverages such as soft drinks, juices and bottled water. The initial hours of operation will be 5.00 p.m. to 11.00 p.m., six nights a week.

The 21st Jan saw the arrival of test marketting of a new cigar from Habanos SA. The Ramon Allones Belicosos Fino is yet another large cigar (143mm-5 5/8 by 52). A few selected shops around London are be stocking these.
---
Related articles: Cigar News Archive
Hosted by

2020 Media
---