Cigar Products
A selection of products and gifts for yourself or for friends and relatives who are cigar smokers or aficionados.
Cigar Box Handbags

Perhaps the ultimate fashion accessory for an aficionadette? Perhaps just a good way of transporting your cutters and lighters? One thing is for certain, a cigar box handbag will certainly get you noticed.
Smoking Hat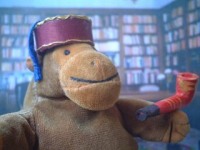 It is possible to get smoking hats from many of the shops listed on these pages. Of course you could always check with your milliner or a hat expert to ensure you have the correct size and style.
Are you sitting comfortably?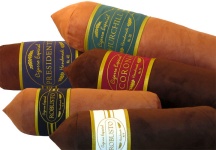 Sofa Garden have a range of cigar pillows complete with realistic bands. The bolster pillows are available in 4 different sizes: Robusto,Corona,Churchill,Presidente.
Cigar Cufflinks
These cufflinks and many others are available from 1st Choice Cufflinks