Cigars from Marseille
Despite having a Tabac on every corner that has a logo in the shape of a cigar, there are unfortunately few shops that actually sell cigars, most just having cigarettes and newspapers. Down near the old port (Vieux port) there are two fine exceptions.
Le Dome is on the end of Rue de la Republic near the port. It entices you in with the signs "Le temple du Havane" and "Cave a cigare". On first appearance it looks to be the same as all the other tabac. However, at the rear a glass fronted cabinet spans the width of the shop with a wide range of cigar types and sizes. I was please to find some Ramón Allones Specially Selected robustos at under €10 each. The cigars are in good condition and smoked well. Le Dome definitely has the best selection of cigars in town but it does shut in the evening.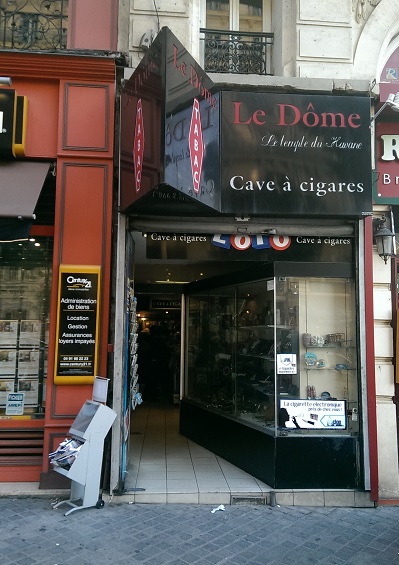 La Comete is a small bar / tabac on the other side of the port. La Comete is open a lot later than Le Dome but has a smaller selection. A small walk in humidor houses a variety of cigars both in singles and multipacked tubes. I typically but the Hoyo de Monterey petit Robusto but they also have the wide variety and the Epicure #2. The cigars are again priced significantly lower than the UK. There are also unbranded cigars for the budget minded.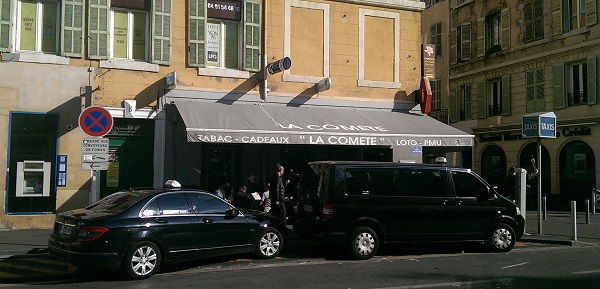 Marseille has a particularly low level of precipitation so nearly every restaurant has outside seating, and there are no shortages of good resturaurants, particularly if you go a few streets back from the tourist main streets. It is also quite warm so even in late October you can have a pleasant smoke outside.
I have to confess to not investigating the cigar selection at the duty free at Marseille but I believe they have a reasonable sized walk in humidor.
There is also a report of a cigar and cognac club but I've not had the oppertunity to investigated that.
Marseille is a melting pot of different cultures and I've never felt uncomfortable walking the streets. Even late at night you will see families out for a walk and locals playing football at the five-a-side pitch. However, I have noticed quite a bit of poverty and homelessness in town and my local contacts have hinted about organised crime. Virtual tourist does have some reports of warnings but I've not compaired their reports to other cities. During my visit's I have been approached several times but it was always by people wanting to know directions to places I'd never heard of.
History
Marseille had a large tabacco industry in the 1800s which was run as a concession to the state tobacco monopoly. Over 1000 people (mostly women) were employed making cigars by hand. These factories are long closed but one has been turned into an art and performance space called La Friche "The Wasteland"
Ref: Structure and Mobility: The Men and Women of Marseille, 1820-1870
---
Related articles: More cigars and travelling
Hosted by

2020 Media
---